Weddings are a seasonal thing. They really gain weight in spring, roll at a steady pace through summer, and then hit fall. But then comes November, when the hustle and bustle of peak wedding season eases, it can be tempting to hibernate until spring. If you've had a particularly busy year, it may actually be necessary to cool off your heels for a minute.
But once you stop to catch your breath, don't be tempted to jump on Netflix and relax with your business. The off-season is your golden moment! This is your time to overtake your competition and really give your business a boost.
Here are 17 off-season wedding photography marketing ideas. You're probably already doing some of these. Some won't work for you. And some are things you should to do and promised you that you would do it last year. So let's tackle it!
Category: Content Marketing
#1. Blog your recordings
Blog your weddings on your blog! That sounds obvious, and maybe it is. That's why we put it first. If you have weddings that you haven't blogged yet, pick your favorites and get them ready to blog. Schedule them to post at even intervals into the future. If that's one a week, great. If one a month, great too. Publish your work on your blog, you won't regret it. You create a beautiful portfolio as well as a huge Google-sucking traffic magnet. It's a win/win.
#2. Get reblogged
Get another blog to blog your blog on their blog. This isn't as hard as it sounds. Just browse the wedding blogs you love and see which of your weddings match what they love. Then, you know, send it to them! If you don't want to do it the hard way, you can also use Two Bright Lights.
#3. Write a guest blog
Do you have a friend with a cool blog? Contact us and ask if you could contribute a guest blog. Surely there is a topic that you are knowledgeable about and could use. Blogs always love a guest post as it takes a little work off of them and builds credibility. And for you, it positions you as an industry expert and gives you something to talk/post/tweet about!
#4. Create a guide
As a frequent wedding visitor, you have a far better understanding of what should be done and what needs to be avoided. Gather your knowledge in a helpful resource guide. Ten wedding shoes to avoid at all costs, the five most important people Not Inviting to your wedding, how you look amazing on your wedding day… stuff like that. Make sure all images are yours and ready to be shared. Share it on your blog, social media, and then submit to industry blogs.
Category: Social Networks
#5. Mark all things
Do you have untagged photos of clients out there in the wild? A simple marketing trick is to go through all your previously posted photos and make sure every possible person is tagged. Reach out to old customers and encourage them to tag it! Each new tag results in your photos appearing on feeds around the world, which is always a good soft-marketing move.
#6. Instagram
Is your insta game banned? Review the photos you've posted in the past and cross out those that don't represent your brand today. Remember that any photo that isn't a great photo doesn't have to be in your viewable portfolio. That's not technical marketing, but it's defensive marketing that protects future customers from old photos that might turn them off. And for every old photo you don't use, add a new shiny photo you love!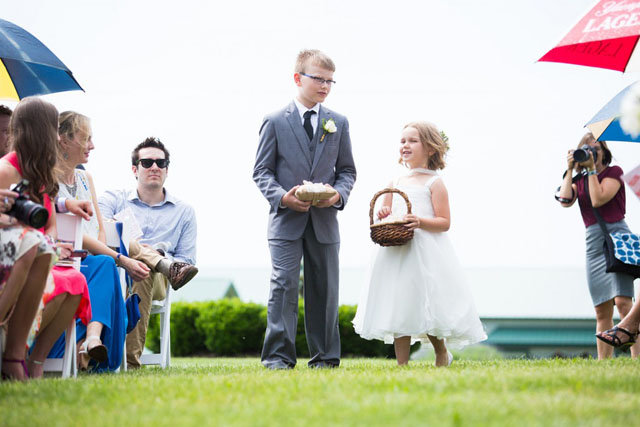 #7. Snapchat maybe?
Honestly, we don't know what to tell you about that. We've heard it's all the rage with kids these days and talented wedding photographers are using it, so it can't all be bad.
Category: Current Networking
#8th. Promote a venue
What three cool places would you like to shoot more in? Often a venue has a relationship with a photographer they love. Why aren't you? If they knew you – and your work – they would definitely love you and probably recommend you. So go out and say hello. Stop by and ask if you can explore the room because you've never filmed there before, but you want to be prepared when the time comes. Take a little tour, snap some photos of the room, find a friend! And when you get home, edit some of the more unique photos and email them to the venue as a thank you for their time.
#9. Shoot a planner
Do you know a planner who plans a lot of weddings but doesn't use you as their exclusive photographer? Call her! A great way to befriend a planner is to give them a free headshot session. They get a great headshot for their marketing, they get to know you a little bit better and experience the joy of being in front of your camera. By the end of the session, you'll be better friends and you might have a new referral source!
#10. Sidekick your heroes
Some weekends there is no wedding. And some weekends, your photo hero probably will. Reach out to a photographer whose work you admire and let them know that you would like to shoot with them a second time when you have time and they need it. Three benefits: a little extra income from the second shoot, the experience of working with a hero, and building a relationship with a high-end photographer who could become a potential source of referrals!
Category: Friends and relatives
#11. Make a note of the appointment
Take a look at the calendar for next year. Do you see all these empty dates without wedding to photograph? Create a nice image showing the dates already booked. Say something like, "Next year is really booked – if you have a friend who is getting married at one of these events Miscellaneous Dates, I'd love to meet you!" Share this on social media and maybe email your past clients just letting them know you'd appreciate a recommendation!
#12. Ask for recommendations
This is one we debated even mentioning, but some of our more introverted photographers could use the reminder. Your friends, family, and past clients may not immediately think of your name when a wedding is in the works. They need to be conditioned to think of you! Don't spam anyone, but it never hurts to share a recommendation request on social media and via email. Say something tactful but firm: "You know of a couple who are getting married? I would love the opportunity to be their photographer. Please introduce yourself!"
#13. Create incentives for the recommendation
This can go in both directions. Some feel in bad shape bribery People who send you a recommendation. Others firmly believe that it is good and right reward anyone who sends you business. How do you feel about this? If you're incentivized and ready to reward, make a plan and let people know! What's your reward? Is it a nice present? Is it a portrait shoot? Make it something appealing enough to keep you in mind!
Category: Do other things
#14. volunteers
Is there a non-profit organization whose vision you support? Volunteer to photograph an event or its staff. This is a great way to connect with people in your community and potentially attract future customers. However, be careful. If you're volunteering your photography services for a good cause, it's okay to volunteer for free. However, make sure you do your best work and quote your standard rates when asked about a paid shoot.
#fifteen. Shoot a directory
Many churches have a need for good directory photos. Reach out to churches in your area and offer your services. You can calculate a flat rate for a single day and meet dozens of potential future customers in the process. You may not want to be a church directory photographer, but you can't deny the value when 200 people know and love your work. Don't be sleazy, but don't hesitate to give each church member you photograph a business card.
#16. Create a creative project
The internet loves a creative photo project. From Dogs Shaking Water to Humans of New York, there's a constant demand for clever and beautiful image-driven content. What drives you? What fascinates you? What are you going to shoot? Live in Akron and love acorns? Shoot a bunch of acorns from Akron! It offers a great experience, allows you to be more creative than normal, and potentially turns into a fun blog post. And if you play it right, it can give your business wider exposure!
#17. Never stop marketing
Whatever you do during the off-season, market your business. That's sort of the key. There are a thousand other ideas to grow your tribe, increase your brand awareness, market your destination brides more effectively, and generally increase your bookings. Find the ideas that work best for you and get to work!
---
About the author: Levi Wiggins is one half of Harder+Wiggins based in Nashville, Tennessee. He works as a photo writer with his wife Shayna. This article was also published at KISS University.
---
Photo credit: All photos are copyright Leeann Marie Photography and are used with permission