It's easy to click around online and find tons of royalty-free photos, and if that doesn't work, it's also easy to pay a small fee to have a professional photo used on your website. That's great, isn't it? Not so much, according to the latest findings from visual content experts.
As it turns out, cheesy stock photos can really turn off your readers because they're so impersonal. Simply put, most stock photos don't do a good job of representing your brand on their own.
What are stock photos?
A stock photo is an image — or other visual content — that users can license for creative or commercial use. Their main appeal is that instead of hiring a photographer to create original content, if you need an image for commercial use, you can simply browse a stock photo website for a suitable image, then license and use it.
How does stock photography work?
With stock photos, the artist uploads a photograph—or other visual content such as illustrations, video clips, or vector files—that they have taken, edited, and finished for creative use elsewhere, and typically submits it to a stock agency, who splits the royalties with them the photographer. In other words, stock photos give users the images they need—often with no attribution requirements—and photographers an easier way to monetize their work.
What kind of stock photos are buyers buying?
In stock photography, some of the most common purchases made by shoppers include images of people, animals, food, and travel destinations. Stock photos that buyers buy fall into three main categories:
Royalty free image: If you buy a royalty-free image from a stock photo website, you can use it as many times as you want after purchasing the license. Royalty-free images do not have a right to exclusivity, while other stock image categories may have that right.
Rights-managed image: For competitive reasons, the buyer may require terms in their image license that prevent other companies from using the same photo. Rights-managed images can have a fluctuating market value depending on their size, exclusivity rights and use.
public domain: This category contains free stock photos that you can use without purchasing a license. The free images that comprise this category have no usage restrictions and generally do not require attribution.
What can stock photos be used for?
Stock photos for commercial use can be placed on websites and in marketing materials and editorial work – indeed, some stock photos can be used only for editorial purposes. The only real limitation is that they cannot be used in any material related to illegal or morally sensitive areas, nor can they be resold or distributed.
How much do stock photos cost?
Aside from free stock photos, you have to pay to use stock photos, and most stock photo sites charge less per image if you buy a subscription for a large number of photos. For example, iStock plans start at $12 per image and drop to $8 per image as your plan grows. Stock photo experts cite iStock, Shutterstock, and Adobe Stock as the cheapest stock photo sites.
What are the pros and cons of stock photos?
Knowing what stock photos are also includes understanding their pros and cons. These are some of the benefits of using stock photos:
You can save time and money hiring a photographer.
They are versatile enough for many uses.
They can be easily edited to suit your business needs.
The subscription pages give you access to a variety of high-quality images.
These are some potential downsides:
You could inadvertently violate the license.
The aesthetic may be too obvious for widespread use and feel inauthentic to your audience.
The same images you use may appear in materials from other companies.
Learn more about the potential pros and cons of stock images below. [Read related article: How to Compress Photos]
Why people don't like bad stock photos
Stock images have such a reputation that there's even a Know Your Meme page dedicated to stock photo clichés. This page describes some of the most bizarre peculiarities of the Internet's diverse body of imagery.
It all started at Kickoff 2011. On January 3rd, The Hairpin showed a picture set entitled "Women Laughing Alone With Salad". The post went viral with no written context, which just goes to show how many words a picture is really worth.
The humor that this series of images evokes is based on the eccentricity and the questions it raises. Why are there so many seemingly random images of ladies laughing while eating their salad? Where are you from? Why are you so happy? Are their salads that tasty?
Following the stock photo stint at The Hairpin, the Huffington Post ran a series entitled This Week in Ridiculous Stock Photos. Archives in this series include Business People Using Megaphones, Distracted People Chopping Vegetables, and Women Ignored by Men Over Tech Gadgets.
Online connoisseurs don't like stock photos as much as they don't take them seriously. The widespread appreciation of these images is based entirely on irony, especially among millennials. So if you're trying to establish an online brand with a sophisticated, elegant aesthetic, silly stock photos won't get you there.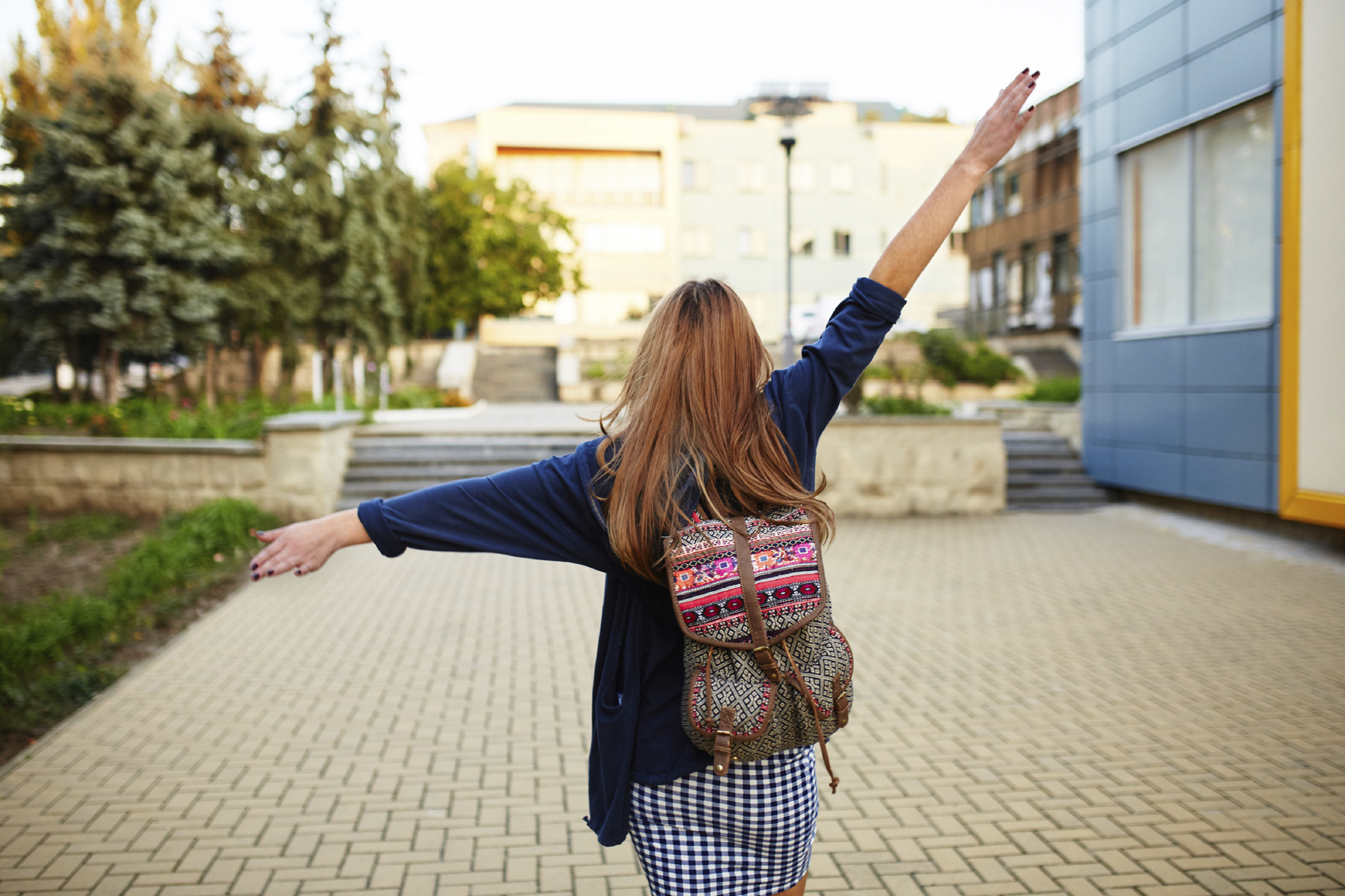 Why good visual content is important
Visuals are driving content creation these days, and there's a reason for that. A HubSpot aggregation of statistics provides the following insights:
The human brain processes visual information 60,000 times faster than text information.
Optimizing an article with visuals gets it an average of 37% more engagement.
Press releases with an image generate around 14% more views than those without an image.
Given the converting power of visual content, it's easy to see why website designers use stock photos by default. They are inexpensive, easy to find and instantly recognizable. So what's the problem?
Since stock photos have a high recognition value, they are overused. Consider the case of Jennifer Anderson, the Internet's "Everywhere Girl." Sometime in 1996, she posed for a photo shoot and her face was subsequently printed by some of the world's biggest brands including Microsoft, BBC, Greyhound Lines, Hewlett-Packard and Dell.
While stock photos are more diverse today than they were in the '90s, any image you choose from a source like iStock or Shutterstock is bound to appear on thousands of other websites. A reverse image search service like TinEye will prove it.
Here's a frightening example. The first search result for "freedom" on Shutterstock is this "free, happy woman enjoying nature." If you put the same image in TinEye, it will appear more than 20,000 times on other websites – not the best way to represent your brand's individuality.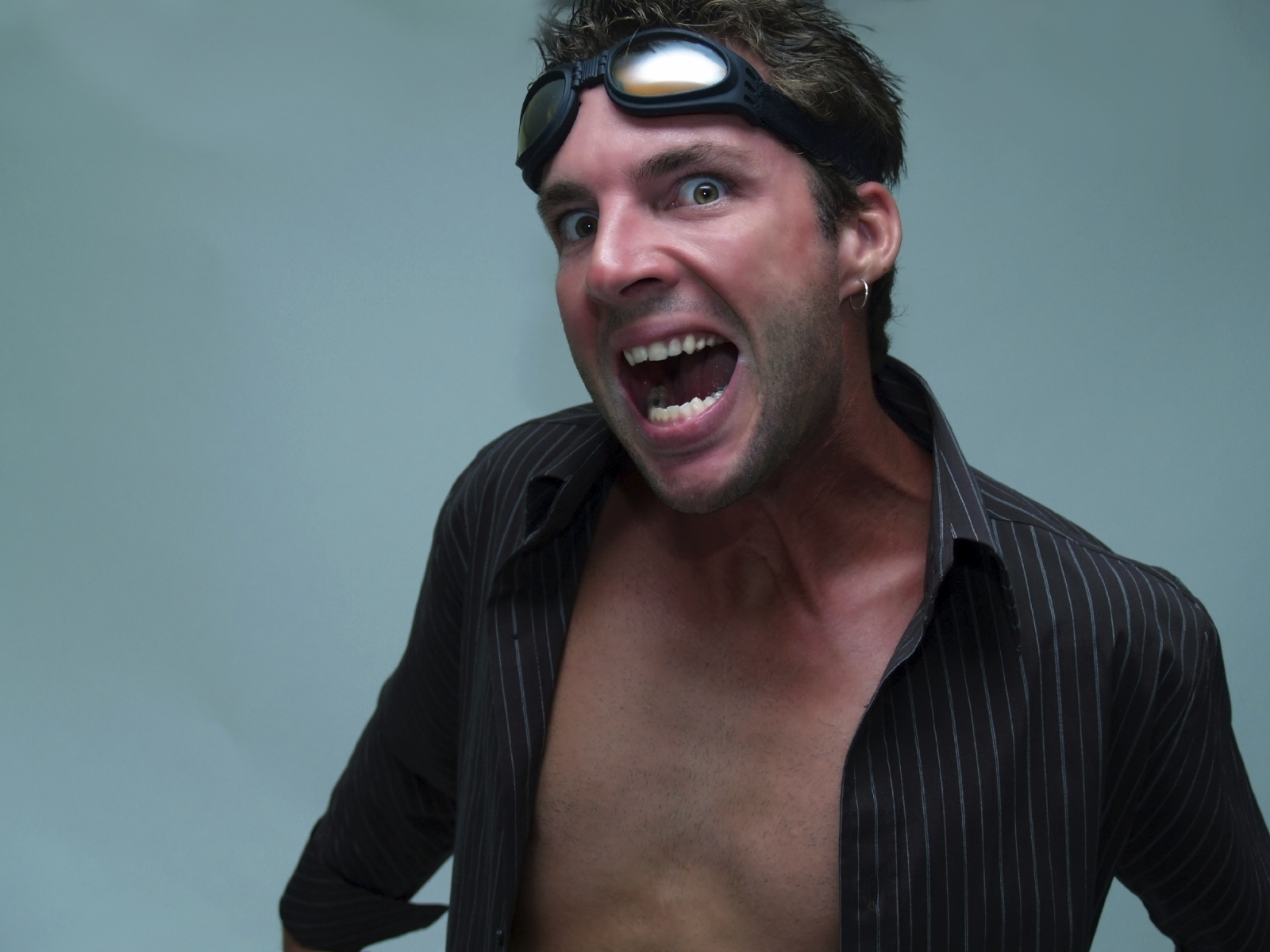 How bad stock photos affect your bottom line
Your website is one of your business' most important conversion tools, and cheesy stock photos will only get in the way. According to web design analysis by Marcel Digital, bad stock images aren't just generic and cheesy; it also drives people away.
Bad stock images are not friendly and inviting. Customers don't want to be spoken to; they want to know why and how your company can meet their needs. Stock photos seem too salesy.
As a metaphor, consider what happens when you call a customer service number. In one scenario, a human politely answers the phone and helps you solve a problem. In another scenario, you hear a recorded voice and have to go through the process of dialing a series of numbers to reach the same agent. Wouldn't you prefer the first option?
What to do instead of using bad stock photos?
People rely on other people to meet their needs, and much like an automated customer service record, stock photos can be impersonal and uninviting. Nobody wants to talk to a wall. Fortunately, there are a few ways to solve this problem.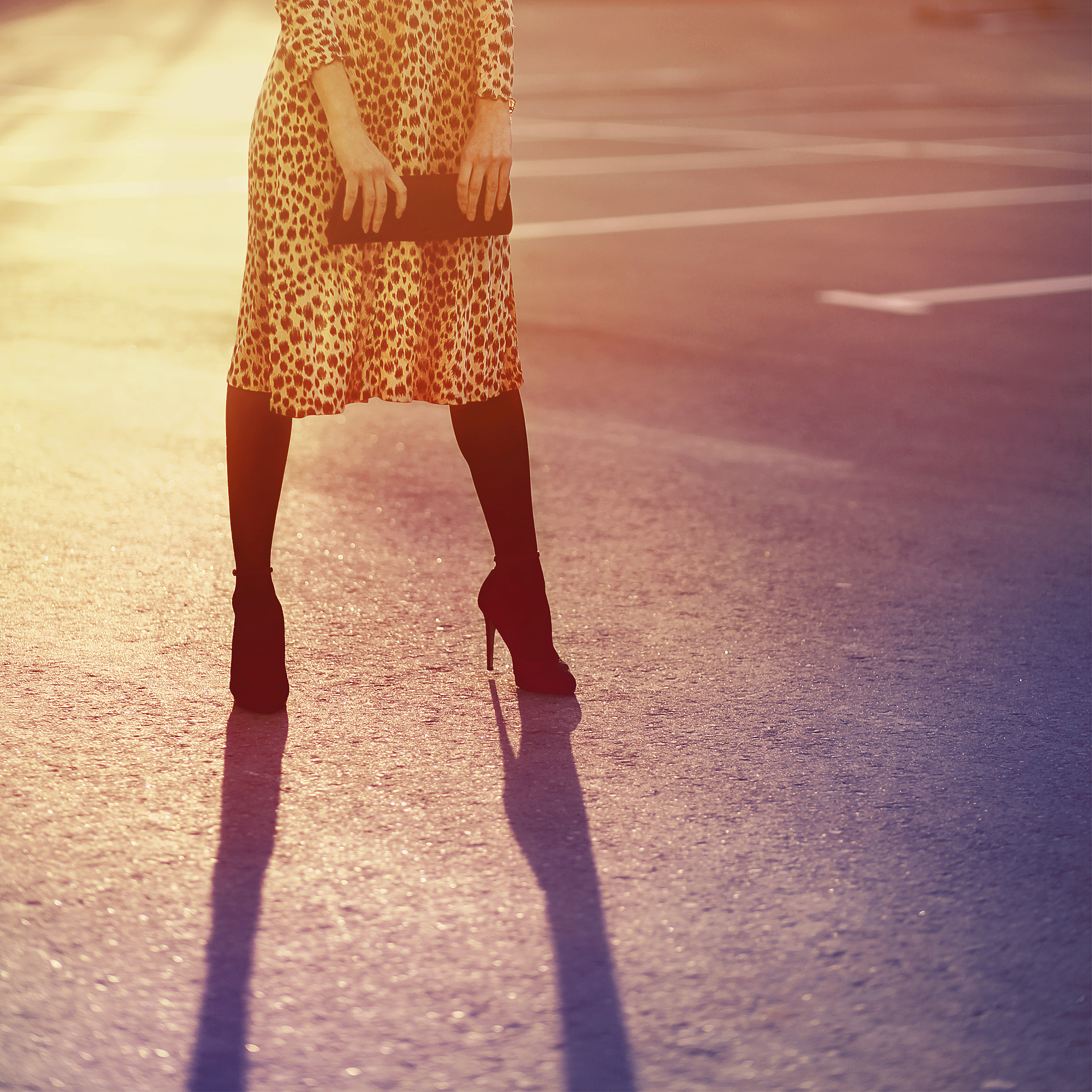 1. Choose better stock photos.
You don't have to rely on iStock or Shutterstock. Consider using another website for stock photos, such as B. one of those listed by Creative Boom. These sites have a more modern, artistic feel, and many of the images archived on these sites are free for anyone to use.
Whenever you're searching for images, Buffer recommends using specific terms related to the image you have in mind, rather than the abstract concept or blog topic you want the image to represent.
For example, if you want a stock image to represent social media, look for an image of a keyboard, computer, laptop, or mobile device. People are much more likely to associate with concrete images than with abstractions.
2. Make creative edits to stock photos.
Stock photography doesn't prevent you from using Photoshop or other image editing software to make the images your own.
Before you start, always make sure you have the right to edit your chosen image. You can then overlay text or graphics, or apply tonal edits using filters. Feel free to crop the image or reposition various elements to get your point across.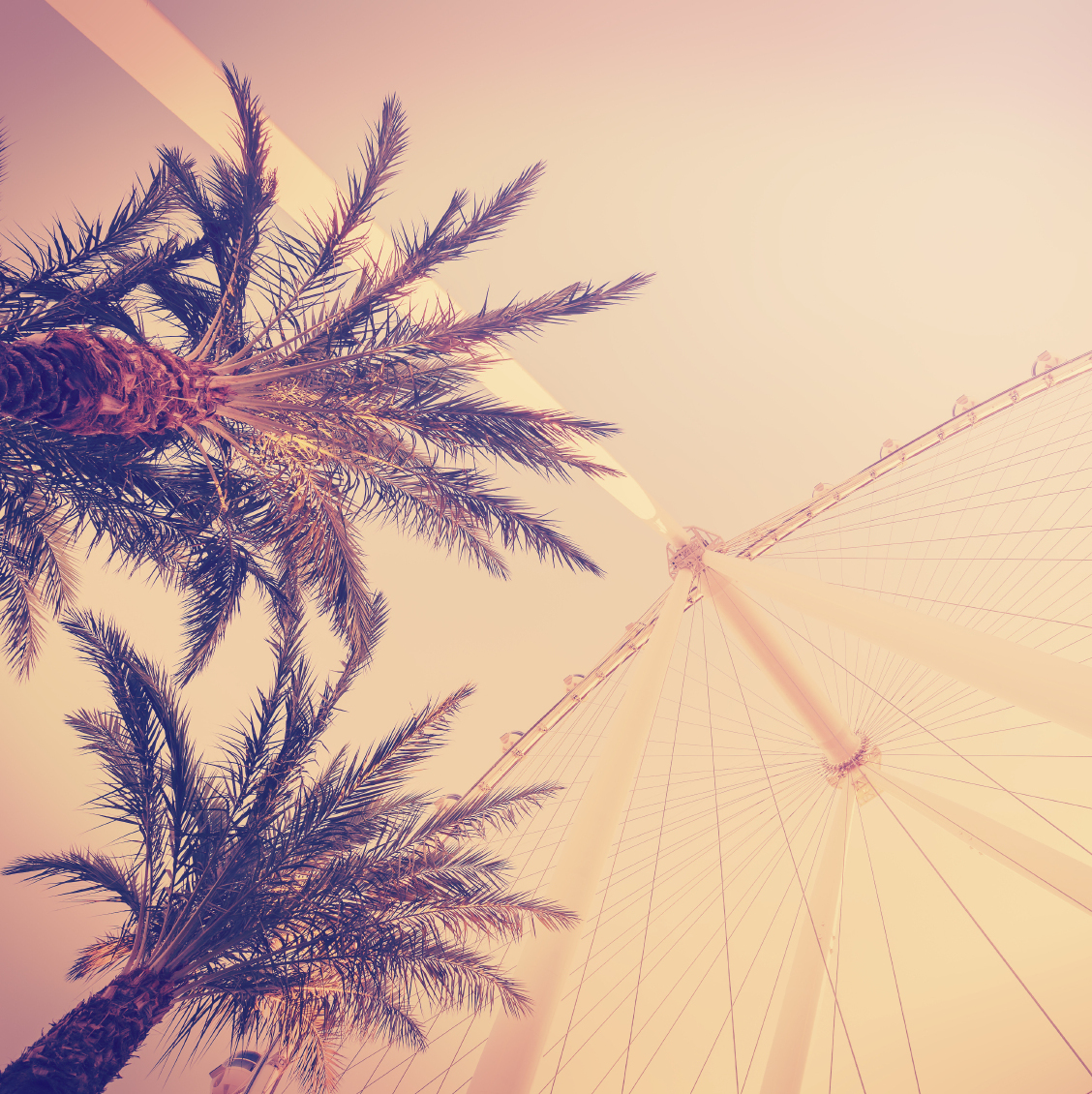 3. Use your own photos.
If you want to show people's faces on your website, stay away from stock photos. Instead, show pictures of your employees. Do you remember the phone call metaphor? A customer service robot behaves to a stock photo like a human representative to a real employee photo.
Take a look at this study from MarketingExperiments that compared conversions from a stock image to conversions from a photo of a company founder. Almost 35% more visitors signed up when they could connect with a real person.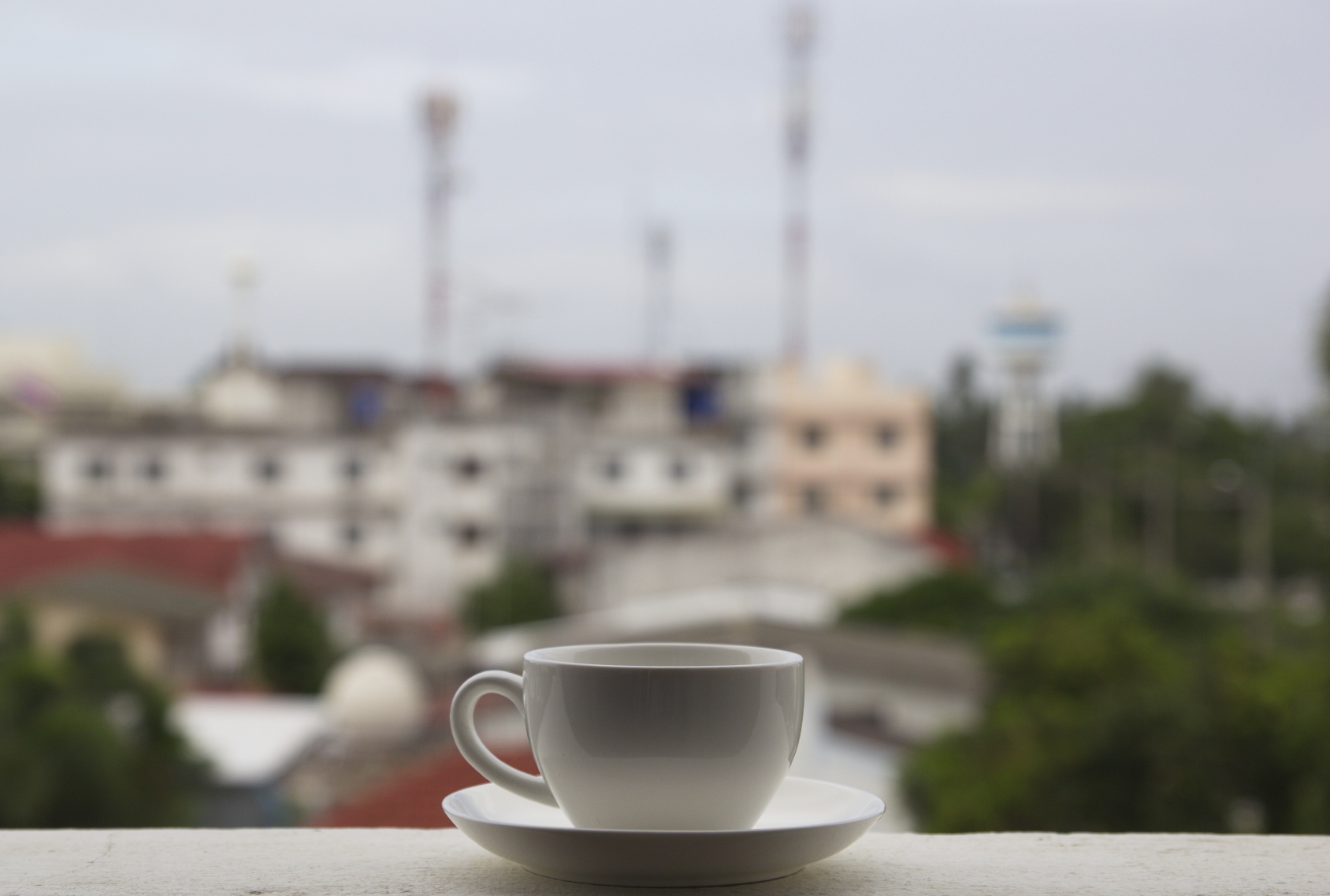 Websites that sell stock photos
If you cannot use your own photos, you can purchase stock photos from many websites. These are just a few:
one
Shutterstock
Adobe Stock
Getty Images
pixel
Depositphotos
Stocksy
Always choose authentic, relevant and realistic images for your visual content. If a stock photo meets these criteria, it could be a good choice—unless it's also outdated and overused.
Always exercise caution when using stock photos. If in doubt, hire a photographer. You'll probably be glad you did.
Anna Johansson contributed to the coverage and writing of this article.